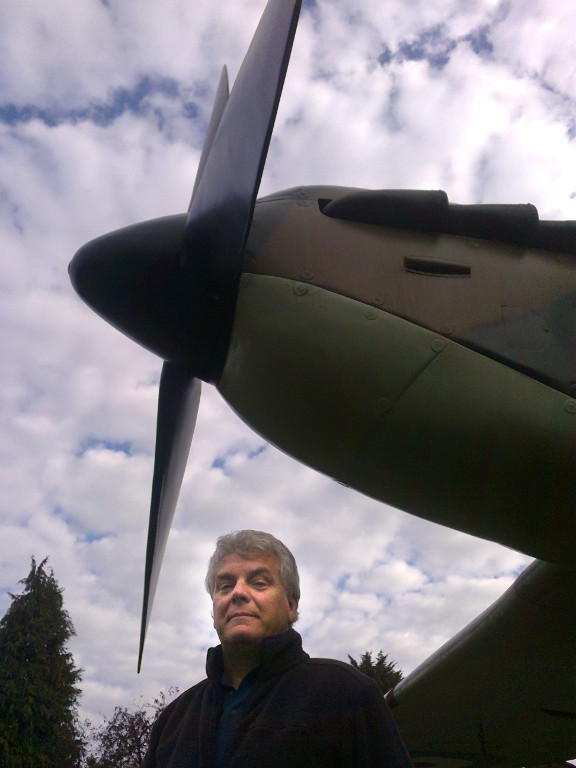 Again I had to be reminded twice to write this column. Last week I was speaking to our Airport General Manager, Parm Sidhu. I can not help reflecting on how fortunate we now are with our airport management and Airport Authority. This has not always been so, and indeed many airports in BC are still thinking about silly things like how to maximise revenue from car parking, and how to make general aviation pay. CYXX put that way of thinking behind them some years ago. And they also let go of fanciful dreams for immediate expansion and huge anchor tenants. At CYXX there is no huge duty-free mall in between parking your car and boarding your flight, and there isn't that awful advice to arrive two or three hours early.  Such delays kill the entire point of short flights. The business of an airport is to be a gateway to travel, not to be a mandatory delay-destination that collects thousands of customers into huge holding areas for many hours before filtering them through to the aircraft. No-one wants to drive all the way to CYVR and then wait three hours for a flight, while leaving their car in a massively overpriced parking lot. I do sincerely hope that CYXX can continue to show the way to re-establishing the convenience of air travel.
As tenants, in the early years of the City's ownership we saw how the airport was not renewing leases, claiming buildings under vesting clauses, and collecting every possible penny of rents, while threatening imminent expulsion from established locations. The idea was to keep the land available for that big anchor tenant that was just around the corner. This only served to drive business away, to depress activity, to discourage any investment in existing buildings, and to make that anchor tenant less likely to appear.  I suspect that our Airport Authority has realised that it already has extremely valuable anchor tenants in businesses that have been here for decades, which are leaders in international aerospace, and which attract the world's aerospace industry right here.  We have seen the change in attitude in our own recently renewed long-term hangar and clubhouse leases.  The airport is showing great leadership in the way it facilitates projects, and this is paying off. Our airport is the best location for aviation and aerospace in Canada, and General Aviation is a natural part of it.
So, back to our own business – the Wings and Wheels event will happen on the 28th. Ed Boon and his capable group of volunteers has everything in hand. The airport will cut the grass. NavCan will direct visiting aircraft appropriately, cars and motorcycles will roll in, the DC3 will play, there will be prizes and speeches, and we will have the best value breakfast west of Chapel en le Frith.
Steve Stewart
President, AFC