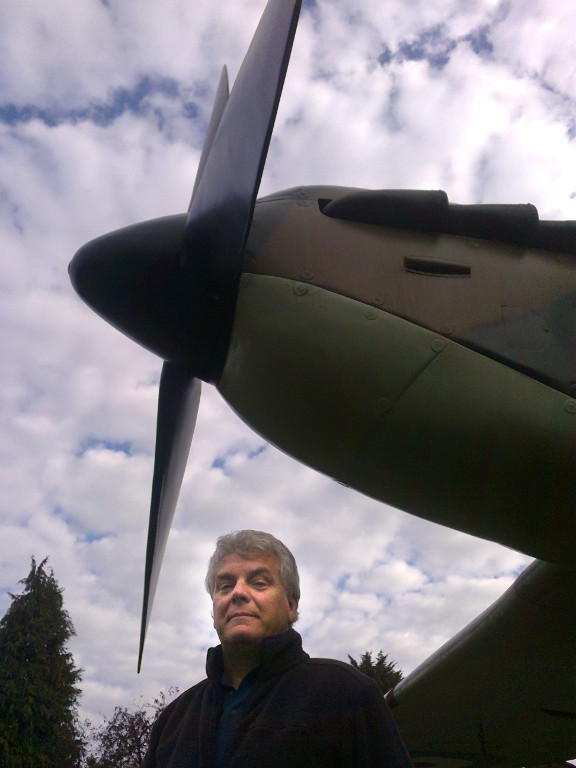 The Newsletter deadline has come particularly early this month. The first thing to mention is that despite us choosing the rainiest day of the year so far, the Wings and Wheels event was great success. There were no fly-in aircraft, but we did have taxi-ins, a number of cars, and Ed's electric bike. Ed has written up the event properly, and has probably thanked all of the people that helped make it a success, so all I wanted to mention was how well everything went, and that a large number of people attended, even though even before they left home in the morning, they knew that we would have to move inside. 'Thank you, Ed'.
June is always a busy month. On Saturday June 4th, on behalf of the Club I already attended the annual 861 Squadron Air Cadet ceremonial review, and made our award, which this year went to Natasha Cummings. In September she will be starting at UFV and CPA.
This year the General Meeting comes about as early as it can do on Wednesday 8th. It is quickly followed by the Kid's Flights event on the 11th , and I believe that Mark and Ron and many other volunteers have everything well organised already. Then the Airshow volunteer barbeque is on the 18th, which many of us will be at.
Next, a heads up about a new event that we expect in the evening of Wednesday July 6th. This is actually being organised by Fountain Tire, and will be a drive-in movie event of the grass adjacent to the club – the same area where we just filled in pot holes in expectation of the Wings and Wheels. This will coincide with a visit by the Goodyear blimp.
And finally, a reminder to contact Ken Funk with your suggestions, nominations, and declarations for Board positions for next year. The Nominating Committee has been meeting and has two months remaining for its work.
– Steve Stewart