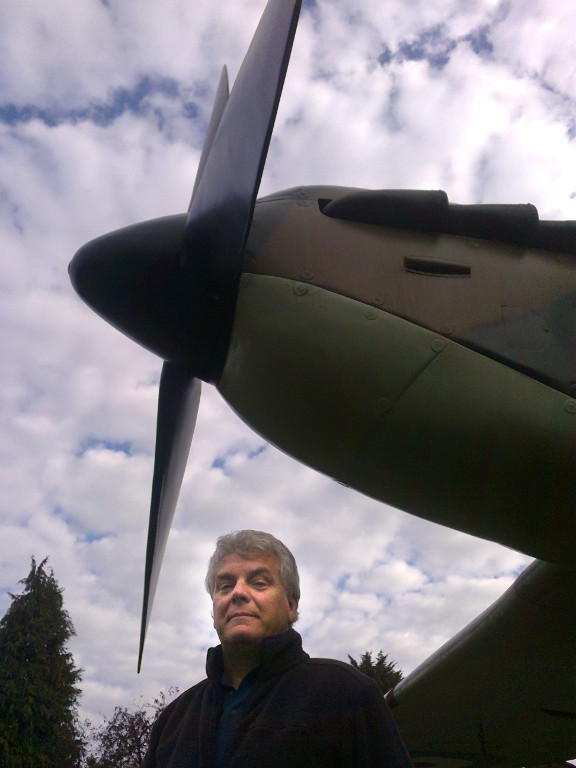 So far this year we have organised a number of events, and most have been affected by the weather in some way. At our July meeting we will present the official plaques to the winners of the Wings and Wheels event from May, which was a great success despite the weather. The kid's First Flights had to be postponed to September because of rain, and we didn't do any flying at the Airshow Volunteer's barbeque either. But we did do a small flypast of the Canada Day Parade in order to help promote the Airshow. And last week, when the Goodyear blimp was here, we helped facilitate the Fountain Tire drive-in movie, and by all reports they were very pleased with everything.
Being President of the Abbotsford Flying Club is both rewarding and a great responsibility. This is an organisation which has repeatedly contributed to the development of aviation in Abbotsford for 55 years. The office of President has been occupied by some notable leaders, from John Spronk right down to quite recently. My present term will end in October. As yet we do not know who will be elected President at this year's AGM, but now is the time to consider serving. As President, probably more than any other position, one is made aware of all the different activities that our Members are involved in. Some, but not all, of these get reported in the newsletter or in the minutes of meetings. Our Directors, our committees, and those who organise our events and operations show extraordinary diligence and dedication to their chosen tasks. There are many opportunities to be involved, to learn, and to contribute. We can be sure that the Club's future success will continue to be achieved by bringing together good ideas and good people. We have plenty of both.
As usual, July will be our last meeting before the Airshow. This year's show will build on last year's success and the line-up looks good. Like most of you, I will be volunteering my time and efforts to help in whatever ways I can.
Steve