Merry Christmas and Happy Holidays, dear Abbotsford flying club members!  Well, this will be my last column of the decade, ha ha!  There are many things to look forward to this month, you can sign up for a pool tourney in the New Year, there are a myriad of Christmas parties and events, including our very own special Christmas edition of the TGIF and I'm personally looking forward very much to Lise Ash's presentation on her Give Hope Wings flight.  Her Northern escapade embodies the spirit of adventure and exploration that are at the very core of aviation and kindles the heart of every pilot.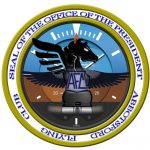 As I look forward to 2020 I think to myself – it's got to be a sign!  20/20 means perfect vision and I want this to be something we work on this year.  With Abbotsford airport developing quickly around us, it is important that we know who we are.  What is important to us?  What do we value?  Who do we want to be in the future?  These are things that we consider as a first step to develop our Strategic Plan.  We have set up the Board so that we can focus as a leadership team on working with all members to develop our plan.  Here are the basic, progressive steps for developing a comprehensive Asset Management Plan.
Identify our Club Values
Set up a Club Policy – you may know these as a Vision and a Mission – based on values
Identify Club Assets – what are the things we use to derive value? For example, our aircraft, our building, our limited partnership.
Evaluate each asset for value delivered – what do we get out of it and what does it cost?
Align the value delivered with the policy – Is it delivering what we actually want to have at an acceptable cost?
Set the strategy for each asset using the above
Based on all of the above, a "strategic plan" can be created for all of our present and future assets.
There's a lot to absorb, here, but we'll go through what these activities are and what they mean at a future planning session.  At our January meeting I'd like to take some time to work with you to get an idea of our values.  We are setting up an online area for your input – we would like to hear from you.  What makes the club worthwhile for you?  How can we do more to get more of those valuable experiences, relationships or opportunities?
Above all, I hope that you have a good time this month – but also remember to stay safe.  Please remember to have alternate transportation or a designated driver if you are going to drink.  The slip and trip season is officially started so please walk carefully and wear footwear appropriate to the season.  And remember: if the weather is marginal, consider that you have the rest of your life to fly so you needn't take an unnecessary risk today.
May you all enjoy a joyous and mirthful holiday and I hope to see you all soon!
Yours truly,
George