Dear Members, greetings and salutations!  I hope that this edition of the monthly newsletter finds you healthy, happy and safe.
Until the pandemic is over, I would like to start with thanks and praise for all those people out there who are putting their lives on the line to keep the rest of us safe.  While I'm out there every night at 7PM, banging pots and pans to show my gratitude.  That and following the restrictions is how I feel I can contribute to our overall safety and wellbeing.  Dr. Bonnie Henry, our Provincial Health Officer, has announced that certain sectors of the economy will be starting to go back to work on a graduated schedule.  In the meantime, I urge members to exercise patience and take care.  Our club may be one of the last "sectors" to come back to full service – we are an organization set up to pursue recreational activity and we have a population that is at a higher risk.  If you're careful today, you can always have tomorrow.
We're going to hold a shortened version of a general meeting via the Zoom app – if you'd like a chance to catch up on how things are going and test out the technology it's a good opportunity for you to try.  We're still getting used to the technology itself, so I know you'll be forgiving of any glitches that are encountered.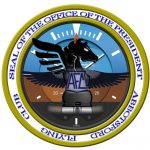 Although our doors are shuttered and the aircraft are grounded, our club is still in good shape.  I've had conversations with some members and for the most part they're doing all right.  If anything, some are busier than ever: working, volunteering or just caring for others.  I'm happy to hear that our members are getting projects done around the house, helping out others, socializing as best they can and even starting little gardens.
At the time of this writing, the Abbotsford International Airshow has just announced that it has been cancelled for this year.  This is a sad blow for us, because I know how much you all love the experience of participating, volunteering and just rubbing shoulders with our pilot community from outside of Abbotsford.  The Airshow is also a major source of revenue.  Despite the lost opportunity our finances remain in good shape – many would heave a sigh and thank their luck. This "luck" was actually the work of past members, Boards, Presidents and volunteers – Visionaries, all – without whom we would certainly be in a worse state.  My thanks to Steve Stewart, Kevin Mickelby, and Tom Grozier in particular as well as many others in general: you have done the club a great service indeed by ensuring its sustainability!  I am honoured to know you and awed by your foresight and dedication.  Members, when these restrictions are lifted you may rest assured that you will return to find the clubhouse and it's aircraft will still be there for you.
GIUK has had an avionics upgrade:  the dual Garmin G5 (configured as AI and HSI).  Now, IUK no longer depends on a vacuum pump for primary instruments – because now our primary avionics are all electronic!  Also, the transponder in IUK has been upgraded to ADSB in/out in order to satisfy the FAA requirement for flight in US controlled airspace as mandated by NextGen. Now we are able to fly IUK in the US without the transponder restriction. Many thanks to Brian Appaswamy, Duncan Poynton and Zoltan Kondakor for seeing this through.  You can expect to see a Flight Safety presentation on the G5 in the near future.  It'll be a nice thing to review the manuals and bone up on how to use the G5 while we're all stuck at home.
Another exciting item is that our Bylaw Review Committee lead by Tom Grozier. This committee is making progress.  Overcoming the social distancing requirements with technology, they are meeting and discussing how best to approach making changes to our bylaws and the particular improvements that are to eventually be put to the membership.  Details concerning their discussions and recommendations will be published in our next newsletter and in a member survey to be sent out in due course.  However, I will say that I particularly like their approach and to updating the bylaws.  In the past, we've started with the bylaws themselves and tried to make changes to the existing bylaws without first looking to update the language of our bylaws to reflect the current standards used by other not-for-profit organizations in BC.  I believe that this has always led to imperfect results because … for this we need the help of lawyers!  Tom Grozier and his team have recognized this and they will be seeking the advice and recommendations of a law firm.  It is the committee's intentions to seek member input to the various bylaw changes being considered. Reporting to the members and the member survey will be based on simple, easy to understand terms in plain English.  Once we've received member input to proposed bylaw changes, we will then simply take them to a lawyer for translation into the language required to satisfy legal due diligence.  Thanks to Tom and his committee for establishing such a creative solution for what has been a difficult problem.
Members who have taken the time to read the recent Board minutes will have noted the resolution put forward by Tom Grozier and passed by the Board to temporarily upgrade the status of each Associate Member to that of a Sustaining Member. With the passing of this resolution this membership upgrade temporarily gives each Associate Member the right to vote on club business matters.  I really like this idea, because it means that every member gets to have a say. This motion was put forward by Tom based on the discussions within the Bylaw Review Committee.  They believe, and we agree that it's in the interests of our club for all members to have the choice and the right to participate in the governance process of our club. One of the Bylaw amendments the Committee believes should ultimately be put to the membership is the merger of the separate Associate and Sustaining memberships into a single membership class. Assuming this Bylaw amendment is adopted, if you are a member of the AFC you will be a member for all purposes. It then becomes each member's choice whether they wish to participate in the club's governance process and/or (perhaps) run for election to our Board.  Putting it simply, a member is a member is a member – and any member can vote or run for election.  Equality for all!
Our Flight Safety team, led by Luciano Nisi and with a strong assist from Mark Thibault has already set up a few hangar talks.  Every one of these takes a lot of time and work in the background to ensure that they go smoothly.  Flight Safety is putting on an exciting presentation by an FIC from Kamloops during the regularly planned safety meeting slot this Wed May 6th at 1900 via zoom, this will be an excellent instructional session. We also have a few more topics including one which Luciano will present on in-air activation of ELT, and how effecitve the COPAS-SARSAT system is in locating us. Mark Thibault will be doing a presentation on the SPOT tracker at some point as well.  I'm looking forward to the next few talks.  Great work Flight Safety Team!
Dave McElroy and the Kelowna Flying Club have been putting on his regular Koffee Klatch sessions and sharing them with our club.  I have only been able to make one of them since they're held during work hours, but I certainly appreciate that they're sharing these sessions with our members too.
I'd also like to give a shout out to Taylor Belich, Zoltan Kondakor and Cole Forman!  Thanks you guys, for setting up those lights in the hangars.  You did a great job and we're proud to count such resourceful young men in our membership.  I can now do my preflight in the hangar, without needing a flashlight, thanks to you.
Lastly, I'd like to announce that we're going to start a lessons learned session – details to be decided – regarding the home-built experiment that was the Glastar GSBS.  It behooves us to examine the purchase, maintenance and sale of the aircraft so that we can capture what went well, what went poorly and what we should continue to do.  I am hoping to invite all who were involved to participate – so that we can get the fullest possible picture.  Those who forget history are doomed to repeat it, as Churchill once said; we would be remiss indeed if we didn't learn from our little experiment, which turned out to be so costly – in so many ways.
Time is a precious commodity, whether you're measuring it in days, hours, jugs of milk or toilet paper.    Spend these moments with care, patience and mindfulness so that you weather this safely and join your friends at our wonderful flying club when we're finally clear.
Take care, stay healthy and remember to be kind to yourself as well as others.
Sincerely,
George Aung Thin,
President, Abbotsford Flying Club