Dear Members, welcome to the month of June!  We are now open again for flight operations, in a limited capacity.    We're calling this a "soft opening" because we've just opened up the flight operations.  This means the aircraft, flight room and the washrooms.  Pilots are allowed to fly with members of their household or an instructor provided both pilot and instructor are wearing masks.  For more details, please refer to the information in the newsletter.  The bar is not currently open – we're waiting for go-ahead from Provincial Authorities to do so.   Shout outs to the volunteers who have been making this happen.  You're striking the balance between keeping us safe and getting us flying.   I am personally hoping that we can enter into Phase III opening protocols where we can start allowing members to congregate again.  You can do your part by staying safe and following the restrictions to keep that infection rate low!
Great news – IUK is back in service and with some nifty new instruments – two Garmin G5s and an ADSB in/Out transponder for flights into the USA. Many thanks to Brian Appaswamy, Zoltan Kondakor and Luciano Nisi who have made this possible by setting up training and information on the website.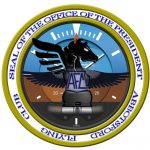 In other good news, and in anticipation of better times for the future, I've set up a date for our Fall Pig Roast.  In fact, we've renamed it the "AFC Member Appreciation" Pig Roast.  The date is set for September 5th, Labour Day, and if you'd like to volunteer, let me know.  We can start planning in earnest as the Provincial Health Authority eases restrictions.
Zoom has established itself as a regular part of our lives nowadays.  I'd like to express a great deal of thanks to our Secretary, Augie Rinz, who has been holding things together and managing the details.   There's a lot of work involved and he makes it seem easy – even under pressure he remains cool and polite.
On that note, this is a reminder that our General Meeting this Wednesday the 10th – attendance is not mandatory, but it should be a bit of fun so please consider zooming in.  Last week I made a presentation to the members of R.A.A. Chapter 85 on the story of the AFC Glastar purchase on Zoom.  It was very well received and they are willing to reciprocate when we get set up for presentations again.  They can tell us about their Cruzer or any number of interesting things, I think.
I don't know about you, but a meeting with a presentation and club business seems like it could be a long affair and more than you may care to commit to.  I'd propose having a separate Zoom meeting just for presentations and another at our regularly scheduled timeslot for club business.  I would like your thoughts on this since it's your meeting too!
Time remains, as ever, a precious commodity, so I thank you for taking some of yours to read this newsletter.
Sincerely,
George Aung Thin,
President, Abbotsford Flying Club
PS: As you may or may not know, Millie and Steve are documenting our History at the Abbotsford Flying Club for the purpose of writing a book – which is as yet untitled.   They have asked past Presidents for their stories and I have been jotting down some thoughts.  I am sure that our stories will have depth, in terms of how far back our history goes – for this we rely on our venerated long-term members.  But I'd also like our stories to have breadth, by which I mean that I'd like to hear a wide cross section of stories no matter how new they are – this is where newer members can add their stories to the history of the AFC.  You're a part of it now, after all and I think your voices are just as relevant too.  Therefore I invite any of you who have stories of the club, of Airshow, volunteering or even flight experiences to send your tale to Millie or Steve.  Do  you have a story from volunteering at the Airshow in the Campground, setting up fences, getting a ride as a result of the GA display or cooking at the Broken Prop?  Did you fly the aircraft or marshal people at our First Flights for Kids?  Did something particularly funny happen around the campfire during Wings and Wheels?  Do you have a fond memory of our AFC Member Appreciation pig-roast BBQ?  Was there a particularly interesting occurrence at the TGIF – like the Robbie Burns celebration?  Twenty years from now you may look back at it as a fond memory of your own past.
An AFC Christmas Story
I remember when I first joined the Abbotsford Flying Club in 2011.  In those early days, Randy Kelley, Steve Stewart and others were leading the club, impressing me with their gravitas and the depth of their history at the Club.  They were the titans of the day, regaling us with tales of past flying shows and engaging in jocular jests about Fleet Canucks with other members.  I had just finished my interview with Bob Bryan, a welcoming soul who I later found out had been a President of the Flying Club before.  Our interview went long, but I was having a good time and I was honoured to have introduced him to Chai Tea latte – we're still good friends to this day.  Stephen Head was my "sponsor" back in those days – I was thankful for his kindness and his gentle ways.  He introduced me to a few members and shared some stories as well.
Back in those days, I had only just gotten my pilot's licence.  My two children were five and three.  At the earliest stages of parenthood, we measure things with how much (or little) sleep we get.  The age of five and three had me sleeping fairly well, with only a few interruptions to the night's sleep two or three times a week.  Now, of course, my kids are 11 and 13 and they've recently learned how to successfully diagnose and fix their bicycles.   Back then, however, I was required to be the weekend entertainment guide if I was to give my wife any kind of appreciable break from the pressing duties of motherhood.
Anyway, Christmas time was rapidly approaching and on weekends I was forever struggling to find things to do with the kids.  We dressed them up as "Thing 1" and "Thing 2" and quicker than you could say, "One fish, two fish, red fish, blue fish" we were out the door!  I had heard that there was going to be an appearance at the Club from Santa himself.  There, I thought to myself, I could find some entertainment for the kids and a bit of piloty-type conversation with some fellow club members.  I hadn't read the details, though – and in such an omission I had erred.  The instructions told parents to bring along a wrapped gift that Santa could give to their child as an early Christmas present.
Oblivious, I walked into the club, sans-gift and let the kids loose to play with all the other kids there.  They had a great time and wouldn't have noticed if they didn't get a gift.  When Santa arrived in the sidecar of a motorcycle, my children were awestruck.  They were so happy just to see the Jolly Old Elf that they could have been happy with that.  Unbeknownst to me a friendly bunch of "Christmas Elves" from the club had quickly done rounds of the club, gathered up some odds and ends and assembled a very nice little package of gifts that Santa could give the kids.  What class!  What grace!  I thought to myself, "this is indeed a welcoming place".