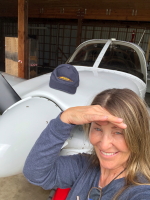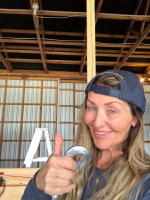 Today is a historic day. I flew IUK & put it away by myself, well with the help of that winch. This was G-R-E-A-T!
Randy you started this by building the support for the winch after we had talked about this at the flying show two years ago. Luciano you dragged it across the finish line after hearing my concerns and need.
I am so grateful to you both for really caring about making it easier for all of us to safely get the aircraft back into the hanger. I don't know who else uses the winches but today I was so happy being independent to fly the Archer then safely getting it back in the hanger, NO help required, lol.
Thanks again guys, I really appreciate it.
Warmly~Lise~