Dear Members, I hope that the month of July brings you fair winds, clear skies as well as health and sunshine! The last month has been a rainy and cloudy one, but July is coming in with the promise of some sunshine at last. I see that a lot of you have gotten out there to fly and I am glad for it. Some of our kind-hearted members have even gone so far as to clean up our aircraft and for that I thank you.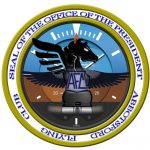 I have to admit that I've been remiss at column writing this month. July brings many pleasant
distractions, including upcoming vacation time and sunny days. I much prefer to soak up the fusion based photons than absorb those that are emitted from diodes. (Translation: I'd rather sit in the sunshine than work away on my computer).
There are a few good reasons to write, however, and I encourage you all to put down a few words if you can. First off, Bob Leroux has started up a website where people can tell their flying stories. He has a section where you can write in about some of your favourite family flying. It's a charming idea and I hope to see some of your contributions to his page. Our favourite family spot to fly is to the Qualicum airport because it allows us to visit with the grandparents. Secondly, Steve Stewart and Millie Watson are assembling a history of the club. To quote one of my favourite authors, Thomas King, "The truth about stories is, that's all we are." Write your stories down. Send them to Millie or send them to Steve. Your stories will become the history of the Abbotsford Flying Club.
I'm writing a letter to put into the time capsule. As you may or may not know, there is a time capsule in the base of the pedestal outside the airport building. It was put there 50 years ago by a previous Trudeau Prime Minister. And now, it will be opened again while his son is Prime Minister. It's quite a coincidence when you think about it – almost like a note being passed from father to son. Right now I'm drafting up words that will be read fifty years from now. When the capsule is opened next, if I'm still on this side of the grass, I'll be five years older than my father is now. My son will be sixty three and my daughter will be sixty one. That's just simple math, the hard part is imagining what could happen in the future. When you look back at how things were in 1970 and how things have changed in the last fifty years, it's simply amazing.
In 1970 humankind was still optimistic from having landed on the moon just the year before. They couldn't have known of the growth in technology, the tragedic accidents that were to come or the inspiring reprise of the space program that we're seeing now, but in the hands of private industry. Back then, computers were terribly impractical, but now we carry computers around with us – ostensibly calling them phones – and because of their processing speeds the computers of today are able to fly aircraft, land rockets on barges in the ocean, and predict stock market movements.
In 1970, general aviation was in it's heyday! Could they have foreseen the spate of accidents leading to lawsuits that would crush the industry in the 80's? Did they know that experimental aircraft builders who at the time were a rare breed of hardcore tinkerers – would launch a popular grassroots movement where eventually thousands of people were assembling kits manufactured in "kit plane" facilities?
Would Trudeau have known that his son would be Prime Minister when the capsule opened fifty years from the time he buried it? Would Richard Nixon have predicted that the Presidency would soon be the domain of movie actors, like Ronald Reagan or Reality TV stars like Donald Trump? It has been an amazing journey. The changes have been astounding and intriguing. I truly believe that some things will remain constant. Our passion for flight is one such constant; another is the inspiration we get from the aviators of the past who dared to dream.
Safe flights and stay healthy,
George Aung Thin,
President, Abbotsford Flying Club