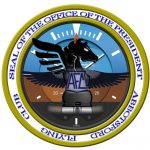 Dear Members, what a roller coaster ride our summer has been! I hope that this edition of the newsletter finds you healthy and safe.
I was just talking to Janet, who manages all the accounting for AFC and –more than anything – provides stability and continuity for our club from administration to administration. She told me that until now, our biggest flying month covered two logbook pages. This past month, we managed to get through four! I'll be reporting out on our monthly numbers for the past couple months at our next meeting.
Kevin has put forward our financial report, in written form this year due to COVID restrictions. There are quite a few lessons to take out of it, but one of the main ones is that we've managed to weather things well because of wise investments and careful management. While many other clubs are doubling dues or simply closing their doors, we're still able to keep our membership costs low – not to mention hourly flying costs. Kevin is a valuable member of our leadership team and a testimonial to how important it is to have a qualified professional in the role of Treasurer.
Our nomination committee has selected a group of nominees and we'll be publishing them on the website, as is our newly established tradition. The website was originally set up to ensure that members could go into the AGM with an informed view of who was running . We couldn't have foreseen the restrictions that a global pandemic have wrought on everything, but we are certainly thankful now that we've set it up. What was put in place for information and ease of use has turned out to be a great help in overcoming social distancing restrictions. This year will be no different – each candidate will be able to put up a photo and write a short blurb about who they are, what their vision is for the club and what they bring to the leadership role. You'll
also be able to make your "from the floor" nominations virtually via the comments section on the website.
The last thing I'd like to share with you is something I find really really cool. It's an online map showing NOTAMs. You may remember in one of our past Prepair sessions that this was a suggestion put forward to Nav Canada during their feedback session. Well, wait no longer! Just go to http://www.notammap.com/ and you can start looking at geo-located regions that identify each NOTAM. Simply click on each coloured circle to get the NOTAM information. Go check it out!
Safe flights and stay healthy,
George Aung Thin,
President, Abbotsford Flying Club