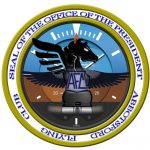 Hello, fellow flying club members.  I'd like to start off my first newsletter posting by thanking you for electing me as your president.  I hope that I can serve you, our club members and live up to your expectations.
I would like to also thank the members of my board for their help and support in all matters.  I can assure you that they are all working hard to get oriented to their positions and get started.  We have some fun times ahead, and some hard work too.  There's an old saying that goes, "If you want to go fast, go alone…if you want to go far, go together".  I'm taking this to heart and working to bring you along with any changes we may be making.
For example, one thing we have changed is the agenda for our general meetings.  I'm calling it the 'reverse-mullet' approach – fun in the front and business in the back.  Our meetings now start off with an interesting guest speaker, some time to socialize over the break and our board reports at the end.  That way, our guests don't have to sit through our business meeting and anyone who needs to leave early (say, for work) can do so without missing the speaker.
I'd also like to start a "Getting to Know You" column for the newsletter.  Each month, I'm going to chat with one of our members and write up our conversation.  We have a lot of amazing and interesting people at our club.  Our diversity is our strength, and it's good to know our stories to continue to build the culture of our club.
I will close with thanks!  Thanks to our members, to our volunteers and our board.   I feel hopeful for our future as a club and I hope that in the coming term we can work together and go far!
Yours truly,
George