Hello, dear club members, and welcome to a new month!
After my wildly incorrect Spring-time musings about the pleasant weather of February I have decided to not make any predictions for March. Sorry about that.
Despite the snow, the cold, the wind and other wintery weather February did have some bright spots. A highlight for me was attending Warren's recurrency training. It was very informative and left us all with lots to think about. I've jotted a few of my own observations,  below, and I welcome any other insights you may have.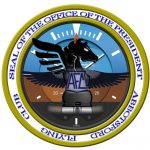 March is shaping up to be a good month. Your Vice President has planned out a St. Patricks Day celebration and a Pool Tournament that will run as long as it needs to run, depending on how many people cue up. Warren will be doing his safety presentation this month since we cancelled the February meeting due to snow. And, with the promise of summer whispering on the wind, GSBS will be undergoing test flights later in the month. Ed Boon and his crew of volunteers have also started planning for the Wings and Wheels event, scheduled for May 25 th – we'll be sending out a call for volunteers through the Secretary in the coming weeks. Also, the good folks at Prepair have reserved a few seats exclusively for AFC members! If you haven't already registered, please look back in your e- mail for the Prepair message from Secretary Augie to get the link.
George's Takeaway's from Warren's Training:
As a low time pilot, I'm always curious to know about the lessons that more experience pilots have learned over the course of their career. I've written some of the lessons I learned from Warren in bullets below, but I'd also like to hear from you! Feel free to send in your favourite lesson learned – or better yet, write an article for the newsletter to share with your fellow members.
Flying margins literally means you have left yourself no room for errors.
How many mistakes do you make before deciding not to fly?
Confirmation bias is when you choose to see what you believe rather than believe what you see.
Every problem is easier to solve on the ground.
You make better decisions when you are calm (as opposed to panicking)
Pride and fear can do harm – declare an emergency if you have to!
Best regards,
George