I remember when I was sixteen my parents took us on a vacation to Cuba.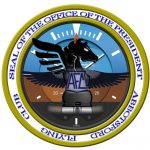 When we got there it was wonderful – sunshine, beaches, ocean, seafood, coconut-water and other delicious tropical fruits. My parents told me the rum was really good, but didn't let me have any. Anyway, I remember saying to Dad, "wouldn't it be great if we owned a place here?". He looked at me and for a moment then asked, "What would that change?". At times like this, when he was asking me to  think beyond my reckless teenage drives, he would take on the  aspect of a wise Buddhist monk. "Well, Dad, it would mean that we  could come here every year.", I replied. "But surely, son, that is only a matter of committing to come back again". He went on to point out that being in this wonderful place had nothing to do with owning it. He asked me if I was enjoying myself, and I had to admit that I was. At the time I gave it little thought, but when I look back I realize that he was teaching me about the importance of being present and enjoying the moment.
Reflecting on the flight I took with Kevin and some friends to Texada Island just the other day, Dad's point really hits home for me. We had a spectacular flight, rode bikes on lonely roads, enjoyed a wonderful meal with good friends and adventured our way back home. To get there by car would have meant hours of driving, three ferries and the costs of accommodation. We truly have a wonderful proposition at our flying club. Seeing it through the eyes of our non-flying guests really drove it home.
We all talked about owning aircraft – and it is a viable option for some – but when I think about it, flying the club aircraft is perfect for me at my time of life. Our talented Treasurer has recently done some financial analysis regarding the cost of ownership. Aircraft ownership, before literally getting off the ground – is in the range of fifteen thousand dollars per year. That doesn't include the cost of purchasing the aircraft or the ongoing costs of hourly flight. The Club proposition is even more attractive when you consider the fact that we have a diligent team of people looking after the maintenance, financing and care of the aircraft. I have often fantasized about owning or home-building, but the fact is, with two tween-aged kids and a busy career I'm lucky to get the lawn mowed and our oil changed in the family vehicle. Because of the excellent assets of the club, members are able to fly to exciting destinations with only the requirements of currency to be met.
Whether you choose to own an aircraft, fly the club planes or even a bit of both, the most important thing to remember is to get out there and fly for fun!