June has been a good month for the AFC.
I particularly enjoyed our First Flights for Kids event that went off successfully – flying over 100 children through the Fraser Valley and igniting a passion for aviation within them. Not only is it rewarding to see the joy on the faces of the excited children, it is also wonderful to see the fulfillment and happiness it brings to our club members. We just love to
share our passion for flying.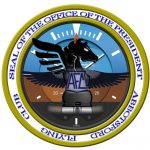 Our club is very much like that as well. We have members who come and who go in our club. New members come to us through a passion for flight and because they want to share their aviation adventure with fellow aviators. They look for equipment to fly,  naturally, but they're also looking for a community of like-minded people who share their passion.
Sometimes we must say goodbye to members; sometimes because life is taking them elsewhere or sometimes they are shuffling off this mortal coil. I'm writing this just before heading out to Wayne Maure's memorial ceremony, and I suppose it's making me think about these Life Events. We are born, we go to school, get jobs, start families, raise our children, retire, have grandchildren and then eventually pass on. Somewhere in there – or throughout it all – we get to fly. It's the fulfillment of a desire that is a constant in our lives.
Whether members come or go, I would like our club to be a constant as well. For the brief time that we have each other, I hope that we treat each other with dignity and respect, no matter which stage of our lives that we are in.
In the face of members going, let us remember those who we have inspired in our First Flights for Kids event. Let us remember those who we have encouraged with kind words, advice and sentiments of fellowship. Let us be the candles that are used to light other candles and thus bring more light into the world. In so doing, we shall provide a meaningful legacy for all those who have gone before.
Yours truly,
George