Dear Members, I hope that this month's edition of the Newsletter finds you all hale, healthy and well-provisioned.
I'd like to start this column by expressing my thanks to those who have been toiling so hard and putting their very lives on the line to quell the terrible COVID-19 Pandemic which has swept our lives into such disarray.  We must not forget that there are many people playing many roles – the doctors, nurses, medical technicians, scientists, researchers, first responders, firefighters, police, our leaders and local authorities all come to mind.  But we must also not forget the people who are keeping things running so that we can subsist – the cleaners, the grocery clerks, the cashiers, information technologists, bus drivers and truck drivers.  Without them, our lives would come to a grinding halt.  Obeying the COVID restrictions is the best way to thank those who are on the front line.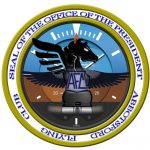 Every year, in the rain and dark of winter, we hunker down and dream of fair skies and warm, gentle winds.  This is just another time when thinking of happier future days will serve us best.  Some members have been telling me what they've been doing in anticipation of flying-days returning.  Some have been browsing through aircraft sales sites such as Barnstormers.com or Controller.com.  Others have been reading about amateur built aircraft.  Some members have been updating their logbook to electronic format, which has led them to reminisce happily over past flights.  Others have set some goals for flying – whether it has been hours to fly, ratings to achieve or destinations they wish to reach.  I'd like for us to do more of this – we're looking to set up some discussions and presentations via Zoom webinars.  If we can recall the pleasant memories of past flights and sketch plans for future aviation adventures then I think we'll be able to make it through the challenges of the present.
Rest assured that your Board is working through these challenges to continue with club business.  Luciano and Mark Thibault have already set up Zoom sessions where we can have hangar talks.  I'm hoping to parlay the technology into some short presentations by members and guest speakers.  Although this month's general meeting is cancelled, I will be setting up a meeting for the May meeting via the Zoom Web Conferencing app.  I've already attended a successful session of the Kelowna Flying Club's "Coffee Klatch" put on by Dave McElroy; I think it could work for us too!  Our Secretary, Augie, will send out invitations once we've got it set up.
Take care and stay healthy!
Sincerely,
George Aung Thin,
President, Abbotsford Flying Club