Before the outbreak of COVID-19, the AFC embarked on an upgrade programme for IUK's primary instruments as the heading indicator has been unservicable for quite a while and there was discussion with replacing or upgrading the unit to further support our IFR members. The discussion at the time was to replace the unit with a similar or repaired unit at quite some expense, upgrade it to an HSI to futher increase the usability or even upgrade it to a modern digital instrument. Many vacuum driven directional gyros can last as little as around 1000 hours of operation.
To that end, an investigation was undertaken by the aircraft maintenance committee under Brian Appaswamy with research from Zoltan Kondakor to consider the replacement or upgrade of the heading indicator to an HSI and while this was undertaken, to perhaps also upgrade the Attitude Indicator with something modern such as another G5 or an Aspen, and to perhaps look at extending the digital flightdeck proposal to include the attitude indicator (still serviceable at this time).
For the IFR pilots of the club, these instruments would make a world of a difference in both increasing situational awareness and tremendously reducing workload by effectively reducing the scan from 8 instruments plus the GPS to 2 plus the GPS with the dual Garmin G5's.
For those unfamiliar, the Garmin G5 is a small electronic display instrument designed to replace normal steam gauges. Many common uses of the G5 are getting two to replace both the Attitude indicator and the heading indicator. The attitude indicator also displays airspeed, altitude, groundspeed, heading, and a turn coordinator. The heading indicator replacement can be set up as a plain heading indicator or an HSI connected to the VOR receiver and to the GPS. The G5 is designed to fit into a standard panel 3.15" hole so no modification is required to the panel. Each unit comes with an emergency 4-hour backup battery insuring you don't lose instruments in a case of electrical failure. As the G5 is a solid state instrument, there will be the savings of future maintenance costs vs the mechanical units.
Meanwhile, there has also been desire for some time to have at least one AFC aircraft with an ADSB transponder for flight into United States controlled Airspace when the US FAA NEXTGEN ADSB airspace mandate was coming into force. Avionics manufacturers have been offering trade-in programs that could be taken advantage of.
To that end, and considering the options, the AFC board decided after research that Katz Avionics out of Pitt Meadows are upgrading the panel in IUK to install the following instruments:
(To maintain backup instrument functionality, the vacuum driven Attitude Indicator is being relocated to the co-pilot side of the panel)
Zoltan Kondakor will be hosting a hangar talk in the upcoming weeks to demonstrate and teach how to use the G5's effectively
Dual Garmin G5 Attitude Indicator and HSI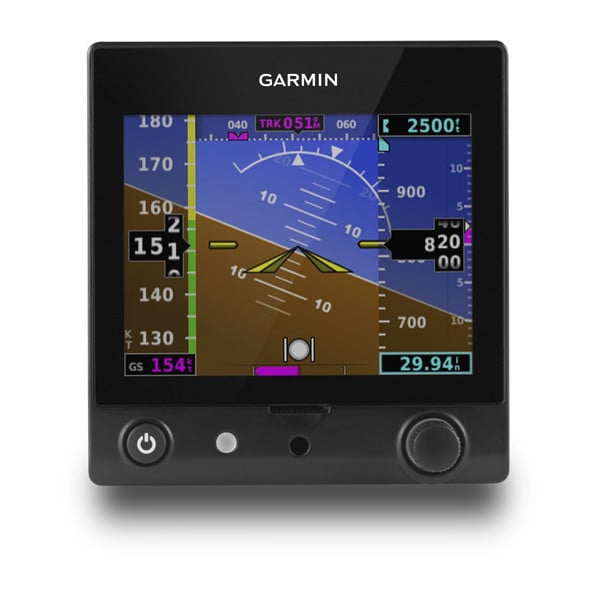 When configured as an attitude indicator, G5 uses solid-state AHRS reference to provide smooth, steady and reliable horizon-based pitch and roll indications. In addition to aircraft attitude, G5 will also support display of airspeed, altitude, vertical speed, slip/skid, turn rate, configurable V-speed references, barometric setting and selected altitude — as well as visual alerts upon arriving at a preselected altitude. A built-in GPS receiver provides highly accurate groundspeed and ground track readouts. Plus, a dedicated rotary knob on the unit allows for easy adjustments to altitude bugs and barometric pressure settings.
Garmin G5 HSI with Garmin GAD29B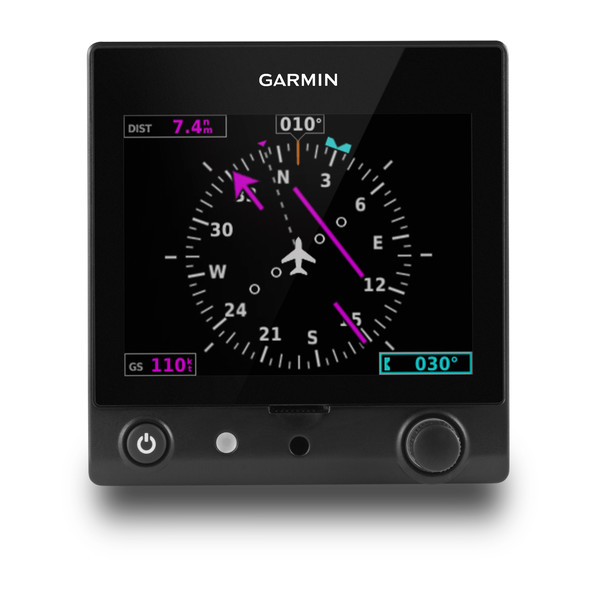 To provide even more situational awareness, G5 is also approved for installation as a replacement heading indicator/directional gyro (HI or DG) or horizontal situation indicator (HSI) in your panel. When paired with an affordable GMU 11 magnetometer, GAD™ 29 navigation data interface and select VHF Nav/Comms or GPS navigators, G5 can serve as your primary reference source for magnetic heading, VOR/LOC guidance and/or GPS course guidance — as well as providing distance and groundspeed indications. The unit displays both vertical and lateral GPS/VOR/LOC course deviation when available. And you can use the G5 instrument's rotary knob to easily make and adjust course selections — or to control heading bug settings in DG installations. For added system integration, a single magnetometer can supply heading information to 2 G5 units simultaneously. Additionally, G5 can provide heading output to select third-party autopilots (with GAD 29B).
The GAD 29B GPS/navigation data adapter, when installed with the GTN 750 or GTN 650 series or legacy GNS 530 or GNS 430 navigators, can enable such advanced features as GPS steering, WAAS LPV vertical approach guidance, HSI map navigation, coupled VNAV and more for access via your compatible flight display system.
Garmin GTX345R ADSB out/In Transponder
1090 MHz ADS-B "Out" enables aircraft to operate at any altitude, in airspace around the globe
Combines Mode S Extended Squitter (ES) transponder and optional WAAS/GPS position source³ in a single unit
Provides access to dual-link ADS-B "In" traffic and subscription-free weather on compatible displays
Wirelessly stream weather, traffic, GPS position and backup attitude² via Connext® link to Garmin Pilot™ and ForeFlight Mobile apps as well as the aera® 795/796 Garmin portables
Compatible with a variety of Garmin cockpit displays — including G1000® and GTN™ 750/650 series — which offer transponder code entry and control
Garmin G5 Intro video: https://www.youtube.com/watch?v=T0RdZaaXbWM#action=share