We have exciting news! IUK is back in service. Brian Appaswamy ferried it back Friday afternoon and you may now make bookings.
The GTN750 GPS database has been updated this weekend as well.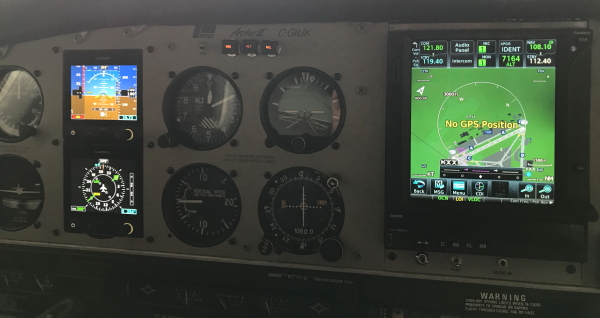 Note that IUK has a new transponder that is now compliant with USA FAA NextGen regulations referring to ADSB and flight in controlled airspace. The transponder still functions as you normally would use it in most circumstances and flights but with new ADSB capability, we can now fly in controlled airspace (Class B/C) in the USA. More info on this and other ADSB capability to come.
YXX Fuel – As most of you may know the fuel pumps at YXX are no longer in service. We have few options to get fuel.
1) Shell Fuel Truck – 604-854-7964 – You have to pay with your own credit card and submit your receipts to Janet (Accountant) for reimbursement.
2) YCW Fuel pumps – We have a card in the binder
3) Fuel at your destination – Pay with your own card.
Under no circumstances are you to take off with less than 1 hour reserve fuel + estimated time to destination. Do not change how you will fly the club aircraft because we no longer have fuel pumps available.
It is not expected that you fly to YCW fuel up then proceed on with your trip. If you are in the area, have time and want to add fuel at YCW then great, please do that if needed.
Sanitization of Aircraft – We would like to clarify that you only need to sanitize the aircraft BEFORE you fly. You are not expected to sanitize after your flight, and it will use our cleaning supplies faster than expected.
Cleaning Bugs
Cleaning bugs off the windshield and leading edges is of course standard practice and should be done after every flight.
If there is no PRIST window cleaner, simply use the same light soapy water solution that we use on the leading edges. Make sure you do not use the same clothes on the windshield that have been used on the aircraft fuselage. Please keep them separate during your post flight cleaning. Each bin is clearly marked and has it's own cleaning clothes.