Dear Members, August has been a difficult month, but it can also be taken as a reminder of how lucky we are.  Our community was rocked by the sudden and tragic loss of our fellow pilot Erissa Yong-Wilson in an aviation accident.  The Abbotsford Airshow was supposed to have been this month, but due to the global pandemic has been cancelled.  First Flights has been cancelled due to ongoing COVID concerns.  Nevertheless we soldier on – we will remember our fallen fellows and we can rest assured that there will be other Airshows as well as ample opportunities to inspire the next generation of aviators to fly.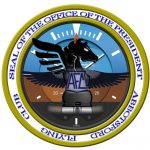 Our invoices for annual dues go out this month and you may be surprised to find that there is a twenty percent reduction for this year.  Since flight operations were affected we have discounted membership by that amount.  We're also offering a deferral program for those of us who may be struggling in this difficult time.  A FAQ is included if you need more details.  How are we able to do this, while other clubs have to raise annual dues to cover COVID costs?  The simple answer is thanks to our talented treasurer Kevin Mickleby and visionaries like Tom Grozier and Steve Stewart who set up the hangar corporation.  Kevin particularly has been able to pull us out of the financial peril our club was in two years ago.
Although we didn't get to participate in an Airshow this year, we did carry on with the Time Capsule ceremony.  There's an article in the newsletter about that as well.   I was honoured to participate and impressed by the hard work of research put in by Steve, Millie and the elbow-grease Lorenzo used to make sure the ceremony went smoothly on the day.  My favourite part was standing by Millie while perusing the contents of the capsule.
There's going to be a "Wings and Wheels" celebration next weekend, though it's just a drive through, for safety reasons.  Unfortunately, we are going to have to cancel the September pig roast as well.  I would still like to hold a dedication ceremony for the John Spronk bench, with his widow Patricia in attendance; perhaps we can do something in the same style as was employed for the time capsule ceremony.
Safe flights and stay healthy,
George Aung Thin,
President, Abbotsford Flying Club