As per the BC Societies Act and the AFC Bylaws, the AFC will elect a new Board of Directors at its 2020 Annual General Meeting (AGM) on Wednesday October 13, 2021.
The Nominations Committee has put forth a list of candidates for Board positions for consideration by the membership at the AGM.  In addition to this list, additional candidates can be nominated from the floor at the AGM.  As such, more members have expressed intention to run for the Board in advance of the meeting and will be nominated from the floor.
To allow club members more time to consider all the candidates and make a more informed choice during the vote at the AGM, this page provides information about all the candidates.
As we near the AGM, other names can be added to this list.  Any members interested in running for the AFC Board who wish to be added to the list should have the following information provided in the "Leave a Reply" section at the bottom of this page:
Identify the position for which you intend to run.
Identify the member who intends to nominate you from the floor at the AGM.
Include a brief (~200 words) statement of your platform which may include items such as their vision, club history, experience, ideas, intent, etc.  The statement is optional but encouraged.  If you wish to provide additional information, you may submit a separate document to the Secretary and it will be linked at the bottom of your section.
With the above information, the candidate's name and platform statement will appear in the list of candidates below (sorted in alphabetical order in each section).
Please be mindful of your comments and submissions and ensure they meet our Community Terms of Engagement and our Code of Conduct.
---
Candidates for the 2021-2022 AFC Board
Names below with a * beside them will be nominated from the floor at the AGM.  Details of their nomination can be found in the page comments.
---
PRESIDENT

Dean Bryan
Click here for Dean's Candidate Statement.
---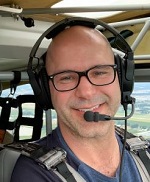 Kevin Lacroix
---
VICE PRESIDENT

Luciano Nisi *
Click here for Luciano's Candidate Statement
---

Chris Palmer
---
TREASURER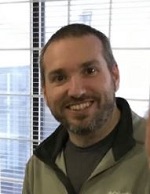 Devin Campbell
To discuss my plans and actions as well as my past with the flying club feel free to reach out to me by cell at 604-793-3815, by email at devcamp@telus.net, or come see me at Sunday morning flyouts or at TGIF's.
---
SECRETARY
<vacant>
---
DIRECTORS
NOTE: 

There are 6 directors (max.) to be elected at the AGM.
---

Cole Forman
Click here for Cole's Candidate Statement.
---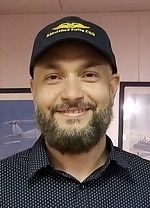 Al Hassan
---

Warren LeGrice
---

Luciano Nisi *
Click here for Luciano's Candidate Statement
---

Dustin Stratford
---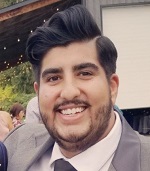 Amar Sundher

---
Natasha Cummings – Candidacy has been withdrawn.
---
AIRSHOW BOARD
2-year Airshow Board
Below are declared candidates for Airshow Board (two positions to be elected).
---

Steve Stewart
---

Tom Timm