30540 Approach Drive, Abbotsford, BC, V2T 6H5, Canada (map) | tel. 604-854-3670
---

AFC's First Flights for Kids event on Saturday June 6th.


Registrations for the June 6th even are now full.


Click here for event details.
---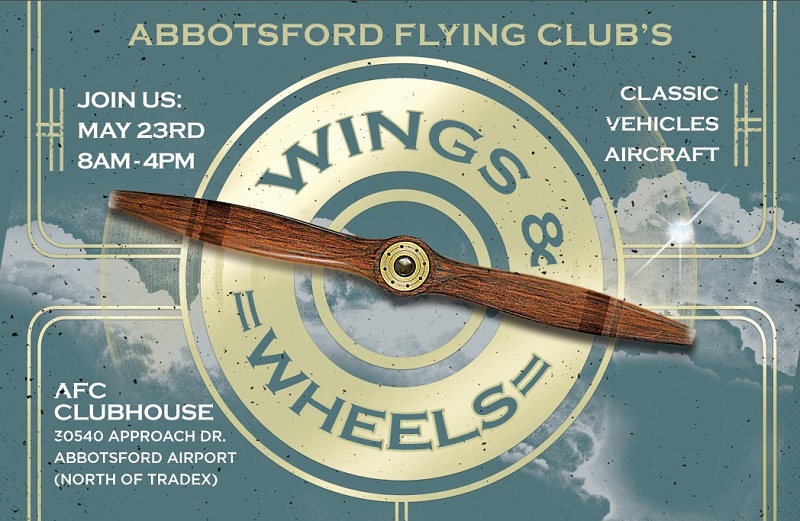 AFC's Wings and Wheels airplane, car & motorcycle display
Saturday May 23, 8am–4pm
Everyone welcome.
---
Club Focus
The Abbotsford Flying Club (AFC) promotes general aviation by providing its members with a friendly and fun aviation-oriented environment and encouraging them to remain active in the flying community.
The club actively supports and participates in the Abbotsford Airshow.  The club also supports the local community though events such as AFC's First Flights for Kids where children are given their first taste of flight in a small airplane.