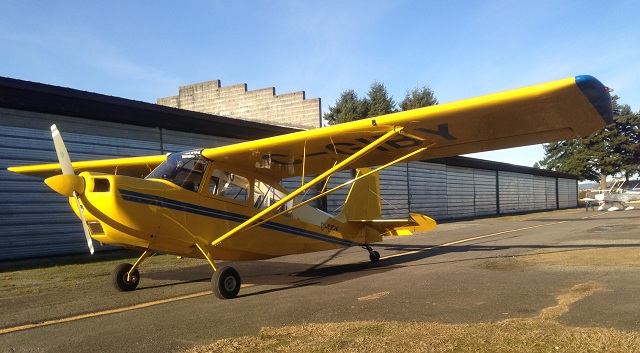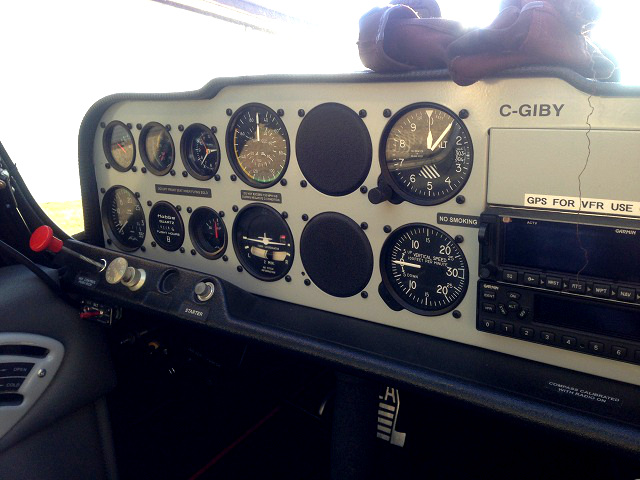 Background Information
AFC member Peter Dreyer is passionate about flying, flight safety and aerobatics. He strongly believes that flight safety is directly linked to a pilot's continuing skill building, training and having good "hands and feet skills". He strongly believes that these skills are more thoroughly developed from training taken on tailwheel aircraft.
Peter owns a 2002 American Champion Citabria through his company, Super D Aviation Ltd. The Citabria is a light 2-seat tandem tailwheel aircraft that is capable of basic aerobatics. The aircraft has a 118hp engine, VFR avionics with GPS, aerobatic harnesses, metal-spar wings and is maintained to a Commercial standard (same as existing AFC aircraft).
Proposal Details
Peter wants to give AFC's licensed member pilots the exclusive opportunity to fly the Citabria in an effort to promote general aviation and to enhance the development of better pilot skills within the club.
It's proposed that, by lease agreement, the Citabria will be made available for rental to club members through the AFC's online aircraft booking system at the same rental rates as AFC aircraft ($135/hr).
All ownership and operating costs for the aircraft will be paid for by Super D Aviation. As well, the aircraft will be fully insured under Super D Aviation.
Super D Aviation will provide the AFC with a current list of instructors qualified to give instruction on the Citabria, allowing AFC members the option to select their preferred instructor from the list.
It's estimated that a checkride on the Citabria can range anywhere from 5 to 20 hours, depending on pilot ability and experience on tailwheel aircraft. Currency requirements after the checkout will be minimum 1 hour per month as required by Super D Aviation.
In return, AFC will:
Provide secure hangar storage for the Citabria, foregoing hangar rental revenue of about $3300 per year.
Ensure that AFC members acknowledge their responsibility to conduct flight operations in the Citabria within the safety guidelines of the AFC and Super D Aviation.
Ensure that AFC members acknowledge their liability for the application of the AFC rules regarding the PIC's financial responsibility for damage to the Citabria in the event of an accident.
Consider for admission to AFC membership the application of current members of the Aerobatic Club of BC at one-half normal annual dues rate for the first year only.
Potential Benefits for Club Members and the AFC
Opportunity to fly an interesting 2-seater aircraft that is affordable, capable and unlike other club aircraft.
Opportunity to upgrade their "stick and rudder" skills, allowing them to be safer and better connected to the aircraft they fly, regardless of actual type.
Opportunity to receive instruction on unusual attitudes, upset recovery and aerobatics in an aircraft conveniently located in Abbotsford.
Opportunity to increase AFC's membership by bringing in new members interested in flying a tailwheel aerobatic aircraft, offsetting AFC's hangar storage costs for the aircraft. Only AFC members and the aircraft owners themselves will have access to the aircraft.
Cancellation Policy
The aircraft lease agreement will allow either party to end the aircraft lease on 30 days' notice.
Other Notes
If agreed upon, the actual formal details of the proposal will be provided and formalised into a written agreement.
References